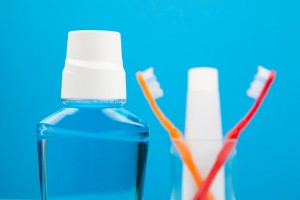 The most important preventative dentist treatments we can give you center around the concept that you can reduce your risk for developing both cavities and infections. As a Burbank family dentist, we understand that while we can certainly treat oral health problems, our patients are better off if we can prevent such issues from developing in the first place. The holistic approach taken by Media Center Dental sets us apart from the type of care you can expect when visiting some general dentist offices. We encourage you to learn more about our solutions by calling (818) 473-1133 and scheduling an appointment with our 91505 dental office.
Solutions Offered by a Burbank Preventative Dentist
At Media Center Dental, we will examine your teeth and gums and look for weak spots, signs of decay, and gum disease. Next, we will create a treatment plan to address any challenges you have today while considering how to prevent them from occurring in the future. One way we are able to prevent decay is by placing dental sealants on the chewing surfaces of the teeth. This is most frequently done for children who have deep ridges because food can easily become trapped in between them. Brushing is not always enough to remove food particles and plaque from in between the deep ridges of the teeth. This creates an opportunity for the plaque to secrete acid and for that acid to begin attacking the enamel, eventually creating decay or an infection. Dental sealants prevent this problem because they serve as a barrier, stopping food and plaque from touching this portion of the tooth. As a family dentist, we apply dental sealants on a regular basis because of how convenient and effective this solution is. When you visit our 91505 general dentist office, we can brush the sealant onto your clean teeth. It only takes a couple of minutes per tooth, you will not feel anything, and the treatment is affordable.
Dental Sealants Are Long-Lasting
When patients visit our 91505 dental office, they often want to know how long a dental solution will last. In the case of dental sealants, they can work to protect the teeth for several years. We will continue to monitor them when you visit our family dentist office for regular checkups and teeth cleanings.
A Preventative Dentist Can Strengthen Your Teeth
As a general dentist, we can also strengthen your teeth by placing fluoride on them. This can be done in a matter of minutes, and since fluoride is a mineral, it will strengthen your teeth enough to help slow the process of erosion, allowing your teeth to fight decay.
Visit Our Burbank, CA Dental Office for Preventative Care
Lowering your risk for developing cavities is easy when you visit our preventative dentist office. Our focus is on your oral health, helping you maintain healthy teeth and gums for a lifetime. As a 91505 general dentist, we have the tools and expertise to keep your family healthy and comfortable. Call (818) 473-1133 to schedule an appointment today.
---
Related Posts
June 13, 2019
Our mothers have all taught us consuming sweets causes cavities but that preventive dentistry can help counteract the effects. The first thing to know is that this is not exactly correct. The bacteria in plaque …
---