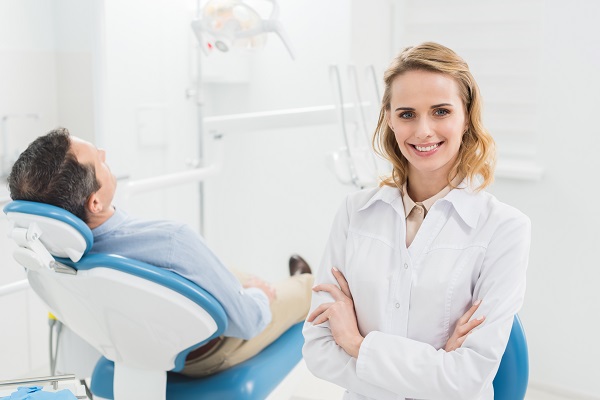 Finding out what root canal therapy involves is something any dental patient who needs to undergo this commonly performed procedure needs to do. Asking a general dentist about root canals allows patients to get correct information, as well as ask any additional questions they have. One of the more common questions is how many dental visits are required to complete a root canal procedure.
Why root canal therapy is necessary
Understanding that root canal therapy is sometimes a necessary dental procedure is important, as many dental patients will try and avoid undergoing a root canal because they think it will be painful. Dental patients in need of root canal therapy will be happy to know that root canals are typically both safe and painless, which is contrary to the belief that root canals are painful. The reason why this particular type of procedure needs to be performed is to remove an infection, as untreated tooth infections will eventually lead to tooth loss.
How many dental visits does a patient need for root canal therapy?
Two visits for most patients. The first visit is when the actual procedure will be performed and the second visit is when the patient will undergo necessary tooth restoration. While the majority of dental patients will have a dental crown placed over their treated tooth, dental inlays and dental onlays are another tooth restoration option.
The first visit
During the first dental visit, patients will undergo a thorough oral examination. They will also receive X-rays, which shows the dentist the exact condition of the tooth that needs to be treated. The patient will then be given an anesthetic so they will not feel anything during the actual root canal process. Next, the dentist will make a small opening in the tooth so they can remove any nerve tissue that is infected. They will then thoroughly clean the pulp chamber so they can add a temporary dental material to the inside of the tooth.
The second visit
The temporary material placed inside of the treated tooth will be removed by the dentist during the second visit. The focus is now on placing a restoration on the tooth in order to protect it so it can once again function normally. While the most common type of restoration is a dental crown, dental inlays and dental onlays are also an option. The overall goal is to ensure that the tooth can once again function like it used to and does not become infected again.
Is a root canal procedure in your near future?
The only way to know for sure is to visit a general dentist for a complete oral evaluation. Now that the above information has been read, it is understood that root canal therapy is necessary for those who have an infection in one of their teeth. It is also understood that the process of performing a root canal is one that is generally safe, painless and often only requires two dental visits.
Request an appointment here: https://www.mediacenterdental.com or call Media Center Dental at (818) 473-1133 for an appointment in our Burbank office.
Check out what others are saying about our dental services on Yelp: Root Canal Treatment in Burbank, CA.
---
Related Posts
March 6, 2019
A root canal treatment is often needed in dental patients who have an infection deep inside the tooth's root. Many root canal patients experience anxiety centered around a root canal treatment, as they are not …