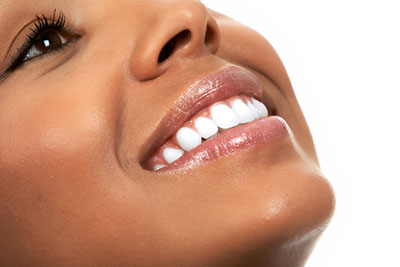 Summer is coming, and a Zoom bleaching treatment can get you ready for hot summer nights, parties at the pool and your annual family vacation. Summer is such a fun time of year in which most people are incredibly busy enjoying it. Whether you take a spa vacation, head to the annual family reunion, attend your best friend's wedding or kick back at the beach, summer is the time when people capture these memories with pictures. If a patient has stained or yellow teeth, then he or she may be less apt to smile brightly for those Instagram shots. Fortunately, we have an easy solution that can brighten an individual's smile in only one visit to our dental office.
Zoom bleaching is the fastest and most effective way to whiten one's teeth. Any teeth-whitening product that one buys in the store will not be as effective since those solutions only remove surface stains and are not as strong in the first place. While one's teeth will become whiter with store-bought products, they typically only whiten by around two shades. Simultaneously, a whitening kit to use at home takes much longer to have any noticeable effect. While a dental-grade solution will be effective, it can take one to two weeks of daily use for it to really work. If a patient does not have the time for a slow and weak process, then we can help with the Zoom bleaching solution.
Upon visiting our office for a Zoom bleaching appointment, we will begin by examining your teeth and gums. The examination is important for ensuring that a patient does not have any lingering infections that we need to be aware of. If a patient's tooth is infected or there are signs of cavities, we do not want to bleach them without first treating the problem. We have to be careful in order to prevent the teeth from becoming unnecessarily sensitive from the procedure. If a patient already has sensitive teeth or has concerns about developing sensitivity, we can still whiten the teeth. It is important that a patient does so under the care of a dentist, rather than trying it at home.
The Zoom bleaching procedure is fast, safe and effective. We use secure-fitting whitening trays and a peroxide-based solution to whiten your teeth. With the solution in place, we use a dental laser to activate the solution for faster results. It will remove the surface stains on the teeth and penetrate the enamel to begin the process of oxidization. The molecules inside of the teeth will change to reflect less light and appear colorless. As the teeth reflect less light, the teeth will become bright and white. When starting the procedure, we can review a shade card with you to determine how white you want your teeth to be to ensure that you end up with a smile that you enjoy and are confident to show off. To learn more about your procedure, call and schedule an appointment.
---
Related Posts
February 6, 2019
Teeth Whitening is one of the most common procedures a cosmetic dentist performs. It can significantly improve the color of a person's teeth in one or two visits. The appearance of your teeth is one …
---